Our friends over at the Spinoff recently reported that what is predicted to be a driverless future is not all that far off for big little New Zealand.
Auckland-based company HMI Technologies who are the people behind Ohmio, have produced self-driving shuttles which are in store for Christchurch Airport in late 2018.
The shuttles are electrically powered and operate using self-mapping artificial intelligence. As the shuttle begins to drive it's specified route means, the system will record the coordinates and speed embedding that into how the device is controlled. The shuttle can then replicate that journey and have different routes loaded onto it as needed. They can also be programmed to operate as a connected convoy, be linked together and travel as one unit. If that's hard to get your head around they have also put together a pretty neat video of the shuttles too.
It's great to see not only New Zealand, but Christchurch, at the centre of this innovation - Christchurch Mayor Lianne Dalziel said Christchurch was seizing the opportunity to become a "testbed for emerging technologies"
"We won't be swamped by disruption. We will embrace it, learn from it and turn it on its head," she reinforced.
{
"These are disruptive ideas that are going to shape and change the landscape, just like the arrival of the motor car or telephone over a hundred years ago," says Matthews. "There are already machines out there doing stuff for us [autonomously]. It'll be 30 years [since] aeroplanes have had an automatic pilot and land autonomously, so to a degree, we're already familiar with it. But we still like to have a pilot up front. So it will take some time for us to accept that machines are more reliable than humans. More than 90% of road accidents are caused by human error. So if we can eliminate that, we're going to save much of the cost." "These vehicles will be deployed not because they're sexy, but because they're a real-life opportunity to improve how societies work."
https://thespinoff.co.nz/business/05-02-2018/new-zealands-driverless-future-is-finally-here-and-its-coming-first-to-christchurch-airport/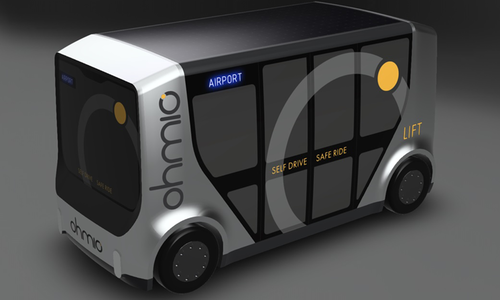 unknown

x

500
More posts by Amelia Hooper